Parent Council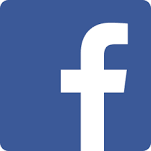 Benito School is fortunate to have a very active Parent Council.   If you wish to become a member or require more information contact council president, Tamara Hominuk at 204-539-2201.  Monthly meetings are held at pre-determined dates.
 The Parent Council organizes and facilitates a hot lunch program at a very affordable price.  If students wish to participate, parents are asked to fill out the form and return it to the school by the date indicated on the form.  Parent Council completed the playground expansion project in 2016 and all the fundraising that supported this project.  
The students are at the heart of the Benito School Parent Council, and thus their main aim has been to focus their fundraising profits on classroom supplies, games, toys, and any project that will assist in the betterment of the student body. 
The Parent Council also has a facebook page and very often the school posts important information and upcoming activities as reminders.  Join the group or visit the page at the link.